Our Art Of Creation, This is where we join your dreams with our creativity , the cutting edge technology of water-jet, The attention to sharp details and the use of selected great types of marbles, Onyx or semi-precious stone sunshine the art of your marble flooring . Using our water jet cutting technology for Luxury villa or palace and even it comes for residential building and hotels construction, our design department will surprise you with great ideas about marble floors, marble wall panels, and marble borders. Our water -jet design patterns gallery will upgrade your project to your dreaming level.
Some of our samples related to Waterjet Cutting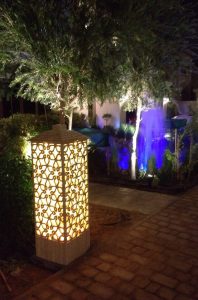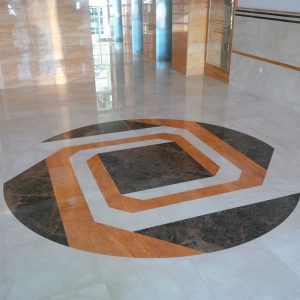 Wall cladding and water jet floor design- Orange Travertino, Dark Emperador & Crema Marble.
Read More »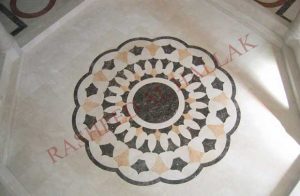 Waterjet flooring, mixture of manual art work waterjet cutting and onyx material
Read More »
Are you interested to view more of our Marble Interior samples